Downtown Chicago Apartments
Our prime location, only steps from the UIC-Halsted Station (Blue Line), makes us the best student apartments in Chicago. The Automatic Lofts will connect you to the city's colleges and universities, museums, architecture, restaurants, and festivals in just minutes. In addition to being a haven for students from the Illinois Institute of Art, we are only a few stops away from other popular schools, including:
Fully renovated in 2006, The Automatic Lofts welcomes all student residents with charming features in all of its fully furnished 1, 2, 3 & 4 bedroom loft apartments. From the granite counters and tall glass panels to the flat-panel HDTV screens found in every unit, our amenities make residents delight in calling The Automatic Lofts home.
Easy Access to Nearby Schools
Your search for housing in Chicago for students ends here. Automatic Lofts is the perfect location for college students to live. In the heart of the West Loop, our location gives our residents access to local hot spots, the UIC-Halsted Station, and is only a short distance from Chicago universities.
The best necessity you can offer a student is location. The Automatic Lofts is located across the street from the University of Illinois-Chicago (UIC) and steps from the UIC-Halsted Station. At Automatic Lofts, we make becoming the committed University of Illinois student you envisioned, easy. The University of Illinois-Chicago is dedicated to helping their students achieve their future career path, personal goals, and individual potential moving forward in the fast-paced world. Visit the UIC website for more information about their awesome campus.
The Illinois Institute of Art – Chicago is located in two facilities in downtown Chicago. The larger of the two campuses is situated in the Merchandise Mart and the satellite campus is located on the corner of Lake and Wabash avenues and features the student-run restaurant The Backstage Bistro. The Illinois Institute of Art offers several Fine Arts degree programs including: Digital Filmmaking & Video Production, Digital Photography, Fashion Design, Game Art & Design, Interior Design, Media Arts & Animation, and Visual Communications, as well as many more.
When it comes to apartments for students at Columbia College in Chicago (CCC), The Automatic Lofts provides innovative style with a creative curb appeal. Our Columbia College student housing has the vibrant environment that keeps Columbia College's creative spirit alive. We provide CCC student housing for some of the world's leading innovators and creatives by building an inspiring atmosphere with the freedom to expand your mind outside of the box.
Roosevelt's students are a wide spectrum of scholars – diverse in age, gender, ethnicity, background, interest and point of view. Our vibrant living and learning community of individuals is united by Roosevelt's inclusive, progressive academic environment. Whether you're an incoming freshman, continuing adult learner, transfer, online or graduate student, Roosevelt will challenge you to exceed expectations and own your future. We invite you to explore Roosevelt. If you are looking for Roosevelt University student housing, Automatic Lofts is the place to be!
College student housing near Robert Morris College couldn't get closer or more convenient than with us. Robert Morris College concentrates on academic programs ranging from art and design to advanced technology. The diversity that Robert Morris College promotes, is the same motivation we give here. You can have the furnished apartments near Robert Morris College that you always imagined.
Robert Morris College student housing is easy when you come to The Automatic Lofts. Our extensive amenities and luxurious study spaces give every student their ideal stimulating atmosphere to focus on their academic excellence.
Our innovative atmosphere is leading the way in Chicago apartments close to Kendall College. Kendall College's rich history has been at the forefront of leading the culinary arts movement for more than 75 years. Our endless amenities, scenic study spaces, and modern touches make The Automatic Lofts an intellectually stimulating gold mine for student living.
Kendall College apartments close to campus are exactly where The Automatic Lofts is centered. The Automatic Lofts are the best place for Kendall College Student Housing. Surrounded by local hot spots and fine dining, we easily create the kind of atmosphere a hardworking student like you deserves.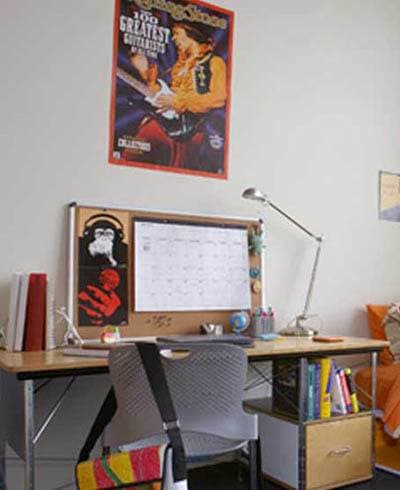 When you become a student at Kent College of Law, an affiliate of Illinois Institute of Technology Chicago, you will be part of a proud legacy of equality of opportunity, innovation in legal education, and commitment to public service. Ours is a challenging and engaging culture—at once collaborative and entrepreneurial. As a student, you will be part of a diverse, eclectic group—hard-working, adept, self-motivated, perceptive and creative.
Since we are located in one of the nation's top legal markets, you will have numerous opportunities to apply what you learn to real-world legal problems through our in-house clinical programs, legal and judicial externships, law firm clerkship positions and volunteer work. You'll study within walking distance of one of the world's largest unified court systems, major banks and financial markets, prominent public interest organizations and law firms of all sizes. If you are looking for housing at Kent College of Law, look no further than Automatic Lofts
John Marshall's Academic Achievement Program is designed to provide assistance to all students at crucial points in their law school careers. The Academic Achievement Program provides resources and advice as the situation warrants, with its primary efforts being directed toward three key phases of the law school experience: the transition from undergraduate school or the workplace to the rigors of law school; the many challenging experiences students encounter during their years of law school; and the transition from law school to the workplace through the experience of taking the bar examination.
Academic Achievement helps students prepare for law school classes, exams, planning their course schedules, and preparing for the Bar Exam and the Multistate Professional Responsibility Exam. Each state has their own rules and requirements to sit for their bar exam. We strongly encourage all students to review the rules and requirements for any and all states in which they intend to practice. If you are looking for John Marshall Law School student housing, look no further than Automatic Lofts.
Situated in the downtown campus of the University of Illinois at Chicago and just minutes from the famous sights of the Windy City, Paul Mitchell Beauty School Chicago is the perfect place to grow as a stylist and launch your dream career.
At Paul Mitchell The School Chicago, we prepare our students—or as we call them, Future Professionals—for successful careers in the beauty industry as licensed cosmetologists. Students are guided through our program's three levels—CORE, ADAPTIVE, and CREATIVE—by expert, dedicated Learning Leaders, taking on more advanced hair techniques, real-world skills, and independence as they move through each stage of the cosmetology program.
Tribeca Flashpoint Media Arts Academy specializes in bringing a hands-on, real-world approach to learning. They have many programs to give you this unique and invaluable learning experience including Production-In-Action and departmental client work. At Tribeca Flashpoint, you can utilize the skills and techniques that you learn in real-worl environments that enhance the learning experience.
Along with this approach to learning, Tribeca Flashpoint is dedicated to making your career path as steady as possible. With their employment assistance and career guidance options, you can be sure that your education will be effective in the future.